The coming together of violet and blue…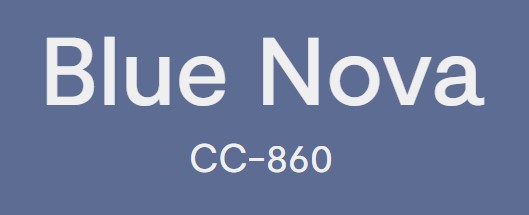 Every year, the design world waits with bated breath for the announcement of the Color of the Year, and 2024 did not disappoint. Stepping into the spotlight is a colour that has long captured our imaginations and emotions: the cosmic and magical Blue Nova.
Blue Nova CC-860, shimmering with celestial undertones, captures the mystery and expansiveness of a night sky aglow with distant stars. Its deep yet luminous shade bridges the ethereal and the tangible, creating spaces that feel both boundless and grounded. When juxtaposed with muted pastels or rich, earthy tones, its true brilliance shines through, adding depth and wonder.
From serene interiors and avant-garde fashion statements to its ripples in art and décor, Blue Nova symbolizes a cosmic blend of tradition and innovation, grounding us in the familiar while propelling us into the uncharted. As we journey through 2024, Blue Nova promises to inspire homeowners, designers, and enthusiasts to reimagine spaces with enthusiasm and flair.
Read more on REMAX Canada's original post, "The Benjamin Moore 2024 Colour of the Year is…", October 11, 2023
If you'd rather watch this content, join Benjamin Moore on YouTube here: